Entering Finnish territorial waters at 20.00 PM, "Esbern Snare" is met by the Finnish Minesweeper "Pohjanmaas" which renders salute.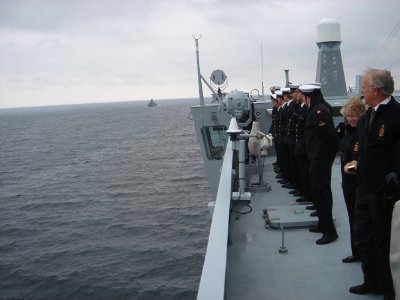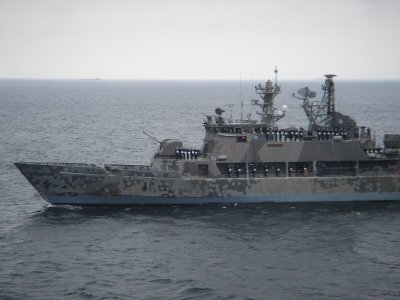 26 September 2006
Entering St Petersburg harbour early in the morning.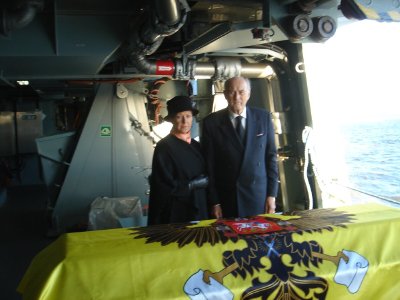 The coffin is landed on the pier of Peterhof Palace, met by a Russian honour guard and by members of the Romanov family and close relatives.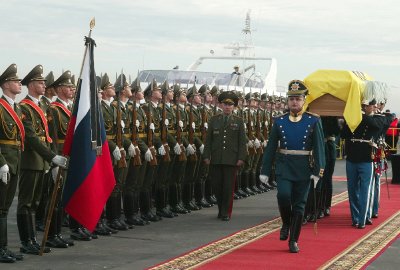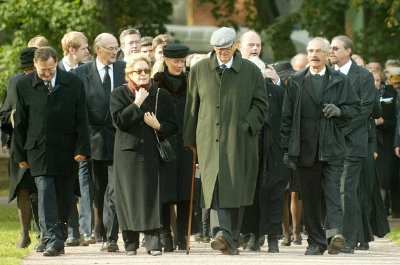 ---